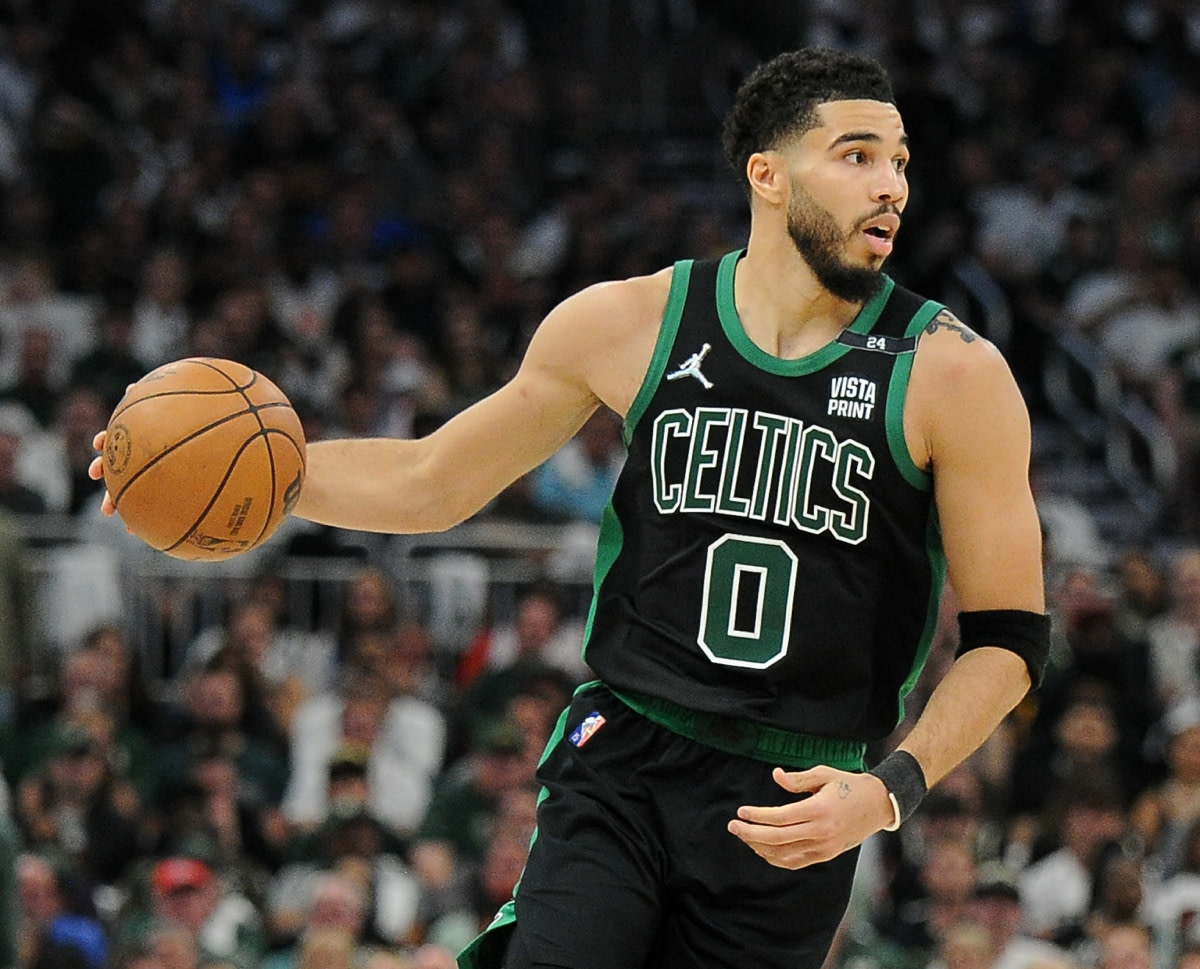 Credit: Michael McLoone/USA Today Sports
Jayson Tatum put in a massive performance in an elimination game against the Milwaukee Bucks and was the primary factor in the Boston Celtics being able to force a Game 7 in the series. Tatum dropped 46 points with great efficiency to lead his team to the win and has been rightly lauded for his excellent display. 
Tatum is one of the best young superstars in the league and another win against Giannis Antetokounmpo and the reigning champions will only serve to raise his stock further. However, he's also prone to the odd poor performance, as shown by his 10-point game in the Game 2 loss against the Bucks in this series when he went 4-19 from the field. 
And as such, NBA analyst Skip Bayless has challenged Tatum to carry his Game 6 display forward into Game 7 and lead his team to victory over the Celtics. Bayless implied that Tatum will properly cement himself as a superstar in the league if he can pull it off on Sunday. 
"JAYSON TATUM: superstar performance to save the season in a road Game 6. NOW FOR THE BIGGER QUESTION: Can he validate tonight with another superstar performance in a home Game 7? This is not the time for another 6-19 or 4-23. Time for SUPERSTAR. Celts go as JT goes."
The final game of the series will take place in Boston, with the winner facing the Miami Heat in the Eastern Conference Finals. There is also pressure on Antetokounmpo to deliver, as even considering his Finals MVP and title last season, there will be a fair bit of criticism thrown his way if he cannot secure a victory for his team. 
While Skip Bayless can often be reactionary and biased in his takes, winning Game 7 would indeed be a huge boost to Tatum as he strives to be counted among the best in the league. The Celtics' hopes are riding on him and Sunday will be the time for him to deliver.