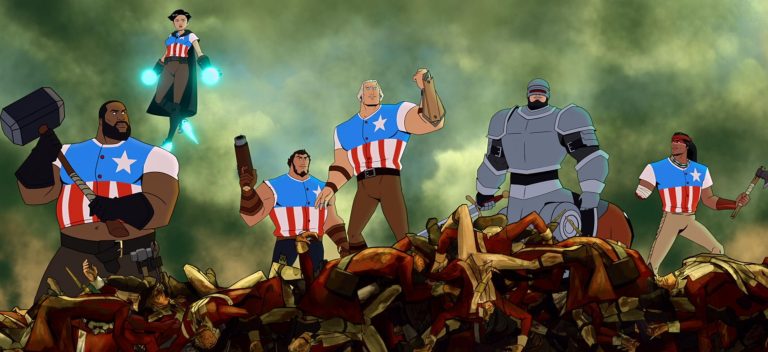 July 4 is one of those holidays that's perfect for getting together with family and friends, enjoying a cookout, relaxing at home thanks to time off from work -- and enjoying a carefree Netflix binge session. If you're looking for something to stream later today, in fact, it might be worth checking out a Netflix movie that you might have missed when it debuted last year and which tackles an American origin story.
Notice I said "an" origin story, and not "the" story -- as in, the actual one from history books. Because America: The Motion Picture, Netflix's first R-rated animated release, is not concerned at all with history or accuracy or any trivial matters along those lines. No, there's nothing but superhero-style action, violence, and raunchiness to be found herein. This is why, for example, the story opens with the death of Abraham Lincoln at the hands of Benedict Arnold (voiced by Andy Samberg).
Only, the famed traitor is actually a werewolf in this telling.
The post Spend your July 4 watching this animated Netflix movie that raunchily skewers history appeared first on BGR.
Today's Top Deals





Trending Right Now: