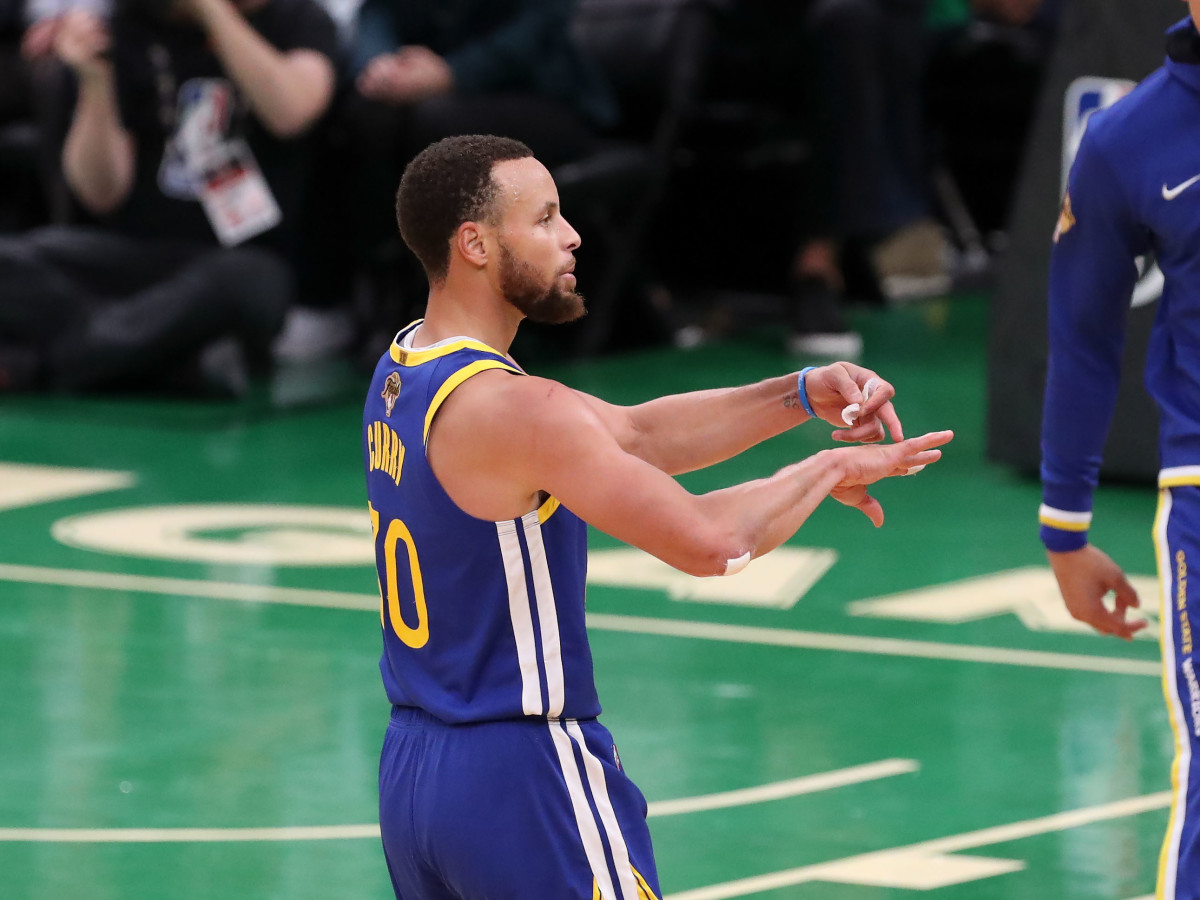 Credit: Paul Rutherford-USA TODAY Sports
The 2022 NBA Finals was an amazing and highly competitive series between some of the game's best and most well-rounded teams.
While the Warriors won the series with much resistance, head coach Steve Kerr recognizes the moment he knew his team was gonna win. According to him, the moment came in Game 4.
"It was Game 4 in Boston. Down 2-1, Celtics have a 5-point lead in the 4th quarter and Steph just has one of his greatest games of his career to put us on his back. That was the key. Because we took over the series from there," Kerr explained.
Curry was absolutely phenomenal in Game 4. He dropped 43 points and 10 rebounds on 53.8% shooting. The Dubs got the win in that game and never looked back, capturing victories in the next three games to win the series.
Now, Curry is widely regarded as one of the greatest players ever, and his shiny new Finals MVP trophy has only added to his legacy. Recently, Shannon Sharpe joined many fans around the world in adding Steph to the list of the 10 greatest basketball players ever.
"Skip, I said this was the only thing that was missing from his resume," said Shannon. "He got his first Finals MVP, he's a 2-time regular season MVP, the only unanimous winner of that award, he's a 4-time champ, he's a 2-time scoring champ, and how he changed the game of basketball, Skip, I don't know if we can properly quantify what he's done for and to the game of basketball. The guy that I bumped out of the top 10 was Shaq. It was between he and Kobe. My list, I got – Bron, Jordan, Kareem, Magic, Wilt, Bird, Tim Duncan – 15-time All-Defense, 15-time All-NBA, 15-time All-Star, 3 times he was a Finals MVP, 2 times he was a league MVP – Bill Russell, Kobe – Kobe got everything out of his career… and then I got Steph."
Curry answered the call, lived up to the hype, and showed up when his team needed him most. After two years of struggles, the moment was huge for Curry and his legacy.
It can all be traced back to that explosion in Game 4 that changed the course of NBA history forever.