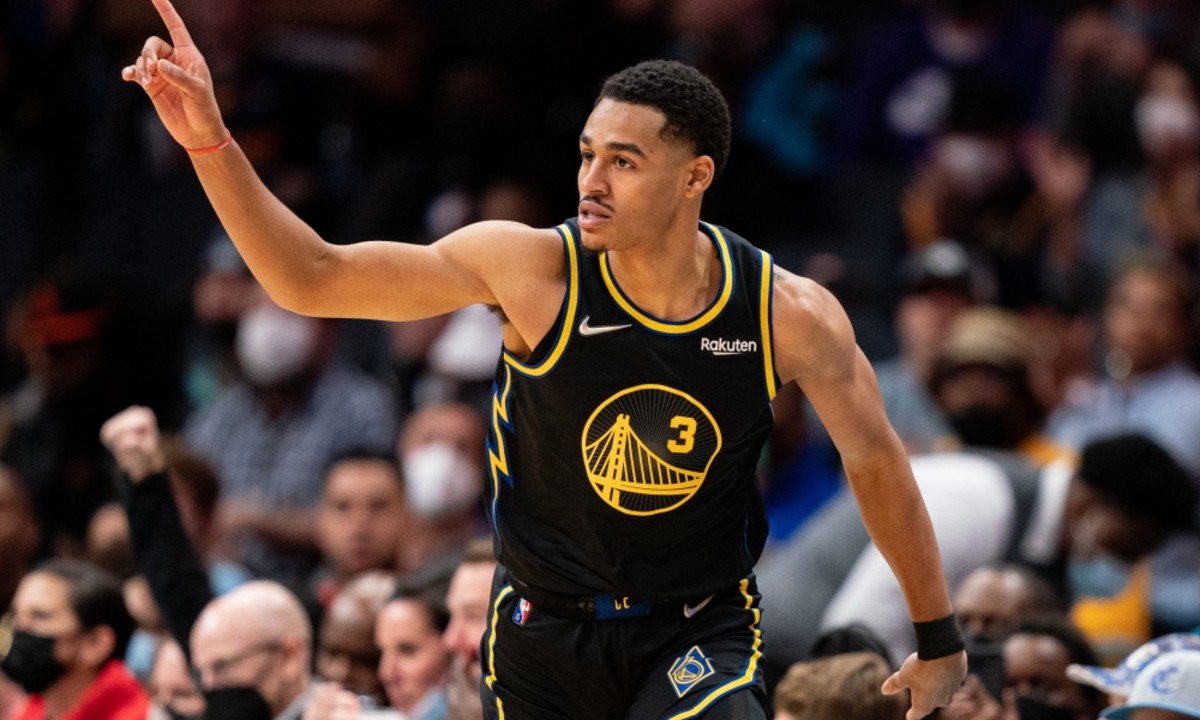 via Warriors Wire
Jordan Poole was the starting shooting guard for the Golden State Warriors prior to Klay Thompson's return. He has done well as the third offensive option on the Golden State Warriors, and he is currently putting up 16.7 PPG, 3.0 RPG, and 3.3 APG on the season.
When Klay Thompson did return, Jordan Poole was forced to adapt to a bench role. It has definitely been a rocky adjustment for Poole. Steve Kerr has recently sent a message to Jordan Poole about continuing to play hard "every night". Kerr also admitted that it is difficult to change roles midseason, but also added that it is Poole's job to do so. Anthony Slater of The Athletic relayed Steve Kerr's words.
Kerr on Poole's shifting role: "Part of the message for Jordan is the same message the whole team gets. It doesn't matter what your role is — play your ass off every night. Yes, it is hard to change your role in the middle of the season. But who cares? It's your job. I thought he responded well tonight."
There is no question that on a lot of other NBA teams, Jordan Poole would be starting. He is a capable ballhandler with shot creation ability and has a decent enough long-range shot. However, due to the amount of talent on the Warriors, he has been relegated to a 6th man role. Hopefully, he can make the most of it, and perhaps show Steve Kerr that he should be a starter in the future by excelling in his current role.
It remains to be seen how well Jordan Poole does going forward. He is definitely a player that can provide a spark plug off the bench for the Warriors' offense. Jordan Poole once said that he wanted to win a championship and be an All-Star, and he'll have the opportunity to do one of those things this year.