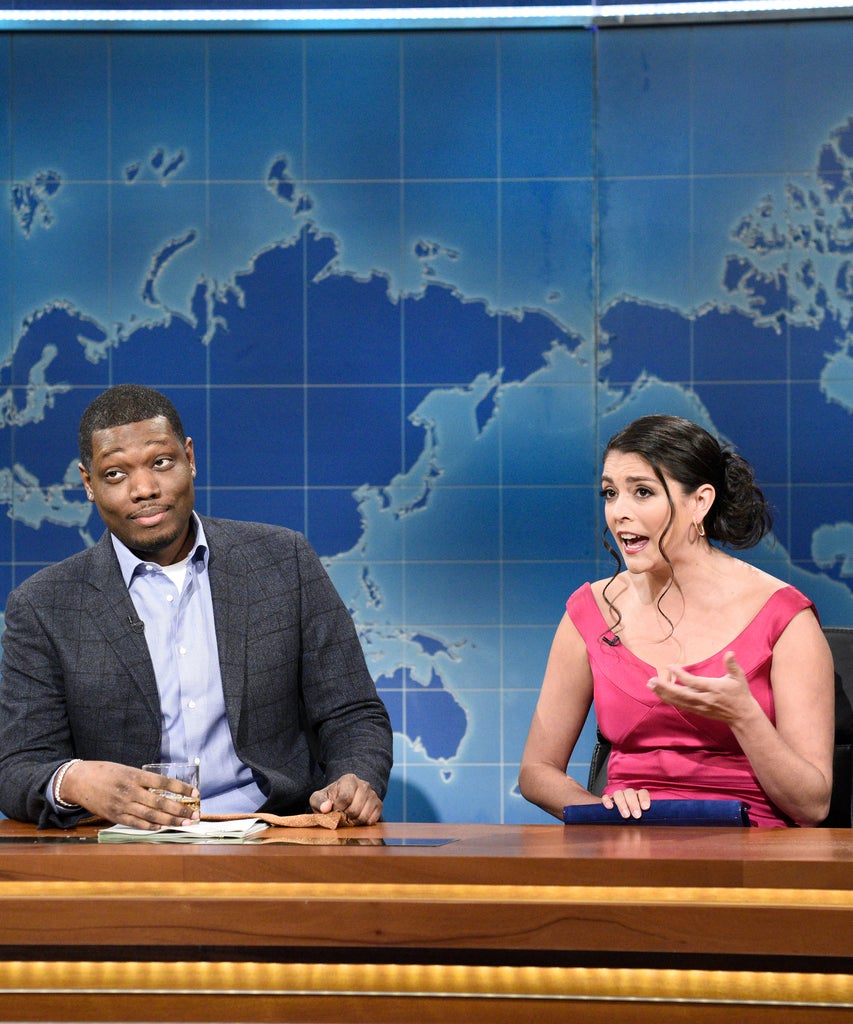 You were probably already spending your Saturday evenings cooped up at home — thanks, coronavirus — but with the upcoming season 46 premiere of NBC's Saturday Night Live, you really won't have a reason to get off of your couch. 
Deadline reports that another season of the popular sketch series is on the way, and it will see the familiar faces of the ensemble finally returning to 30 Rock. Last season of SNL was a little…weird, to say the least. The comedians filmed the last few episodes of the show from the comfort of their own homes because the coronavirus indefinitely shut down TV and film production, turning SNL into an awkward Zoom comedy show. I mean, Tom Hanks was there (virtually), but still. It was weird.
Thankfully, SNL at Home isn't a thing this season. The cast members will make their way back to Studio 8H, and fans will be pleased to know that all of their favorite stars will be returning as well. Amidst the chaos of the pandemic, SNL faced a potentially devastating shakeup as multiple cast members weighed their options. Kate McKinnon was reportedly considering ending her contract with the show, as were Aidy Bryant and Cecily Strong. And Pete Davidson's growing career as a film actor cast doubt that he would continue to appear on SNL, a possibility that grew as he revealed that he often felt bullied by his peers on the show.
The comedy faves will all be making a comeback for season 46, and they'll likely be joined by a number of SNL alum. It is election season, after all. Maya Rudolph's Kamala Harris will probably make several appearances, so we can expect Alec Baldwin's President Trump to resurface as well. Even Jason Sudeikis has said he would be down for a cameo as Joe Biden.
Of course, things won't be one hundred percent business as usual. It's unlikely that audiences will be allowed in the studio to watch the show in person. But a laugh track or not, anything's better than SNL: Zoom Edition.
Season 46 of the sketch comedy show returns to NBC on October 3.
Like what you see? How about some more R29 goodness, right here?
Everyone Wants To Know When SNL Is Coming Back
Tom Hanks Hosts Saturday Night Live In Quarantine
SNL Is Reporting Live From The Living Room Again