Well, hello there! Welcome to Greatist's new quickie COVID-19 column, where we answer your burning questions for the week. Hopefully nothing is actually burning except for your desire to stay on top of pandemic — and vaccine — news! So let's run through the topics on everyone's mind.
For reference, I am a medical journalist and fact-checker. I've been covering the pandemic since it started. So I live and breathe COVID-19. (Wait, that didn't sound right!) What I mean is I'm obsessed with coronavirus info, and I promise to give things to you straight. No BS.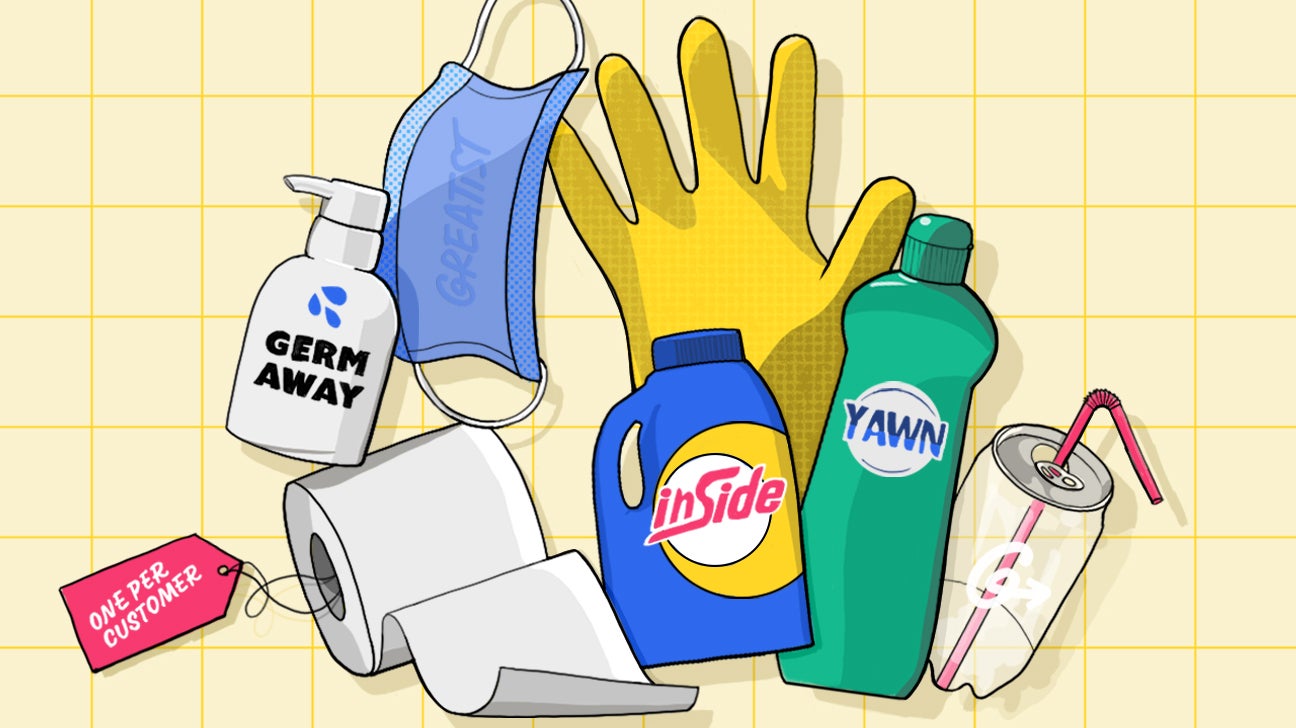 1. How many people have died from COVID-19, and how many more will likely die?
We've been heavily reminded of COVID-19 deaths in recent days. On January 19, in a national memorial in Washington, D.C., and in smaller ceremonies around the nation, the country remembered and honored those taken by the virus. So how many people have we lost? We've topped 400,000 deaths in the U.S. so far. And projections show that we could reach 566,000 deaths by May 1.
So it bears repeating: keep wearing your mask in public, maintaining a 6-foot distance from those you don't live with whenever possible, practicing good hand hygiene, and setting your COVID-19 boundaries with people you do see. In addition to vaccines, these are the best tools we have for curbing the pandemic.
2. We've heard a lot of bad AF news about COVID-19 lately. Is there any good news?
Ugh, I know. This winter has been a doozie to say the least. In the last quarter of 2020, the 7-day average of daily reported cases of the coronavirus generally grew week over week. Insert poo emoji here.
But here's a glimmer of hope. We have now seen a drop in case numbers. The daily average of reported cases has dropped 11 percent from the average 2 weeks ago. And we've seen the first drop (although just by 2 percent) in hospitalizations since October. We'll take the good news when it comes.
3. I keep hearing about virus variants. What do I need to know about them?
Researchers have known all along that SARS-CoV-2, the virus that causes COVID-19, would mutate. That sounds super science-fiction-like, but viruses do mutate often.
Mutations are called variants. The variant known as B.1.1.7, which was first identified in the United Kingdom is now in the United States, with 144 confirmed cases so far. The Centers for Disease Control and Prevention (CDC) has a map that shows which states have reported cases of this variant.
So what's all the hullabaloo? Well B.1.1.7 is thought to be up to 70 percent more transmissible than the original variant in the UK. It also caused a surge in infections in people under 20 there. #Grrrr! But researchers don't know for sure if the variant is actually more infectious or if other factors are at play. They're working on figuring that stuff out.
Ultimately, right now, you should be aware that a potentially more transmissible variant of the virus is circulating in the U.S. and take measures to protect yourself and others. That means if you've gotten a little lax in your COVID-19 vigilance, tighten things up where you can.
4. Will the available COVID-19 vaccines work against virus variants? 
Whew! Say that question out loud 10 times fast. Word on the scientific street is yes-ish! Researchers have conducted a study on the Pfizer-BioNTech vaccine and found that it's likely effective against the current variants. We're still waiting on word regarding the Moderna vaccine, but the same result is expected.
5. I had COVID-19 last year and kicked it. Can I get it again? 
If part of your saying good-bye to 2020 was toasting your recovery from COVID-19, congrats to that! But you may be wondering if the virus can infect you again. Researchers are still trying to figure this one out.
A recent study found that immunity could last as long 8 months or more. But — there's always a but! — since research in this area is still ongoing, health experts advise not taking any chances. In other words, keep wearing a mask — yada, yada, yada!
6. Where is COVID-19 spreading the most right now in the new year? 
According to their test positive rates, Iowa (46 percent), Idaho (40 percent), and Pennsylvania (35 percent) are the current COVID-19 hotbeds. The World Health Organization considers anything over 5 percent to be sketch. Okay, WHO doesn't use that actual terminology, but you get the idea.
And kudos to Vermont, Hawaii, Alaska, Washington D.C., and North Dakota, where the test positive rate is actually under that 5 percent mark.
7. What are the new administration's plans for curbing the pandemic?
Another big newsy bit right now is that President Joe Biden and first-ever Madame Vice President Kamala Harris were just sworn in to office. Harris is also the first Black and first Asian-American VP. Anyhoo… What you may be wondering is what the new administration has in store for the ol' virus. We've got the deets.
In a nutshell, the new administration has a proposal called the American Rescue Plan, a combo effort to mitigate virus spread and provide economic relief.
Economic goals of the plan include a third round of stimulus checks (capped at $1,400). They also include increasing the per-week unemployment benefit to $400 through September, putting a halt to evictions for renters and to foreclosures for homeowners through September, and bumping the federal minimum wage to $15 per hour. 
Another goal is to ramp up vaccination efforts, meaning get shots in more arms faster.
8. Speaking of COVID-19 vaccines, how do I know when I can get one?
I'm glad you asked! Although I don't have a perfect answer to this question. Unfortunately, vaccine rollout is not going as swiftly or as dreamily as a unicorn galloping through a forest of rainbows. Lots of factors have made rollout complicated for individual states, including supply-chain issues. And each state has its own rollout plan.
Check your state's plan and make sure you're signed up for any alerts — either through your state or local health department or your health care provider. Some municipalities have standby lists and other options to avoid wasted doses. So it's definitely worth checking into, even if you're in a much later phase.
9. How do I weed through conspiracy theories about vaccines?
While you wait for your time to crop up to get poked in the arm, you might come across some vaccine info that wigs you out a bit. That's because lots of false info continues to circle out there. Disinformation can also spread like a virus, and vaccine hesitancy is one of the greatest public health threats to our world, especially now during a pandemic.
The two currently available vaccines have been shown to be safe and effective through large clinical trials. Yes, rare cases of allergic reactions have occurred. As I, a card-carrying member of the Epi-Pen club myself, I can understand why that news can be frightening. The CDC has a dedicated page about allergic reactions, including safeguards that are in place.
If you have concerns about the vaccine for any reason, I encourage you talk to your health care provider rather than taking advice from some rando (or pal) on social media touting absurd conspiracy theories or false anti-vaxxer info.
10. I'm still not feeling like myself after having COVID-19. Is this normal?
For some people, fully recovering from COVID-19 can take longer, sometimes even a month or more. Additionally, the virus can have lasting effects on the body, and researchers are still trying to figure out for how long and to what extent. You can learn about COVID long-hauler symptoms and find resources here.
Got COVID questions? DM me on Twitter or Insta: @jenchesak.