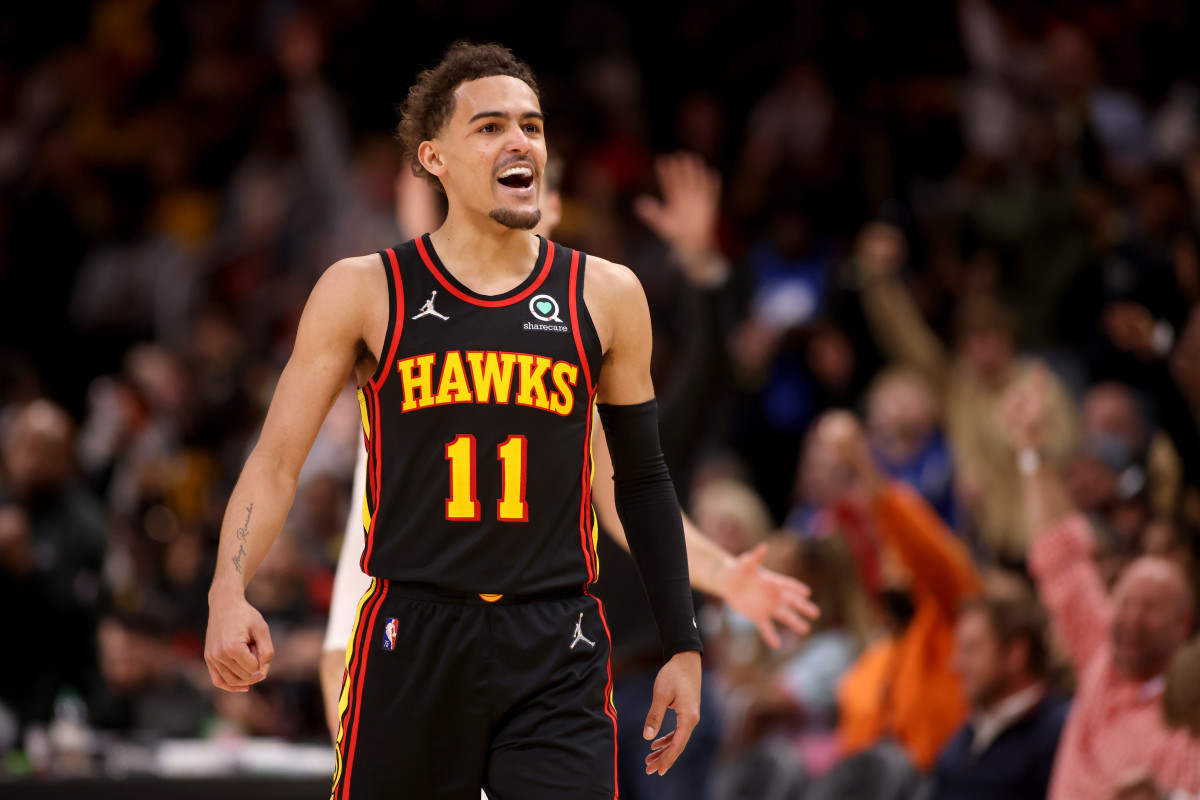 Credit: Jason Getz-USA TODAY Sports
Kevin Durant continues to dominate the headlines following his trade request to the Brooklyn Nets. As the Durant saga rages on, many within NBA circles have been putting out potential trade packages that would work out for the Nets, and Bill Simmons has been throwing out some of those as well.
He, too, like many others, seems to have initially missed the fact that there are a lot of players that the Nets cannot acquire as they have Ben Simmons on a designated rookie extension. This would mean that the likes of Bam Adebayo, who is also on a designated player extension, cannot be traded to the Nets. While Simmons on his podcast acknowledged that he missed that rule, he later went on to put forward the idea of a Trae Young-Kevin Durant trade. For those unaware, Trae is also on a designated rookie extension and he responded on Twitter to a fan pointing out Simmons' mistake.
We are not sure just how he missed the fact that Trae is on that same extension, but Young rightly called him out on it. Simmons hasn't exactly been the biggest Trae Young fan over the years, and he even took a major shot at him once. Trae had silenced a lot of his critics from back then after leading the Hawks to the Eastern Conference Finals in 2021, but they were back at it after the Heat eliminated them in the first round this year.
To ensure they avoid another early exit, Atlanta traded for Dejounte Murray to form a formidable backcourt with Young. Murray was an All-Star this year, and the two of them complement each other well, as Dejounte makes up for Trae's poor defense, while the latter has the range from beyond the arc that the former lacks. Expect the Hawks to be a significantly better outfit in 2022-23.