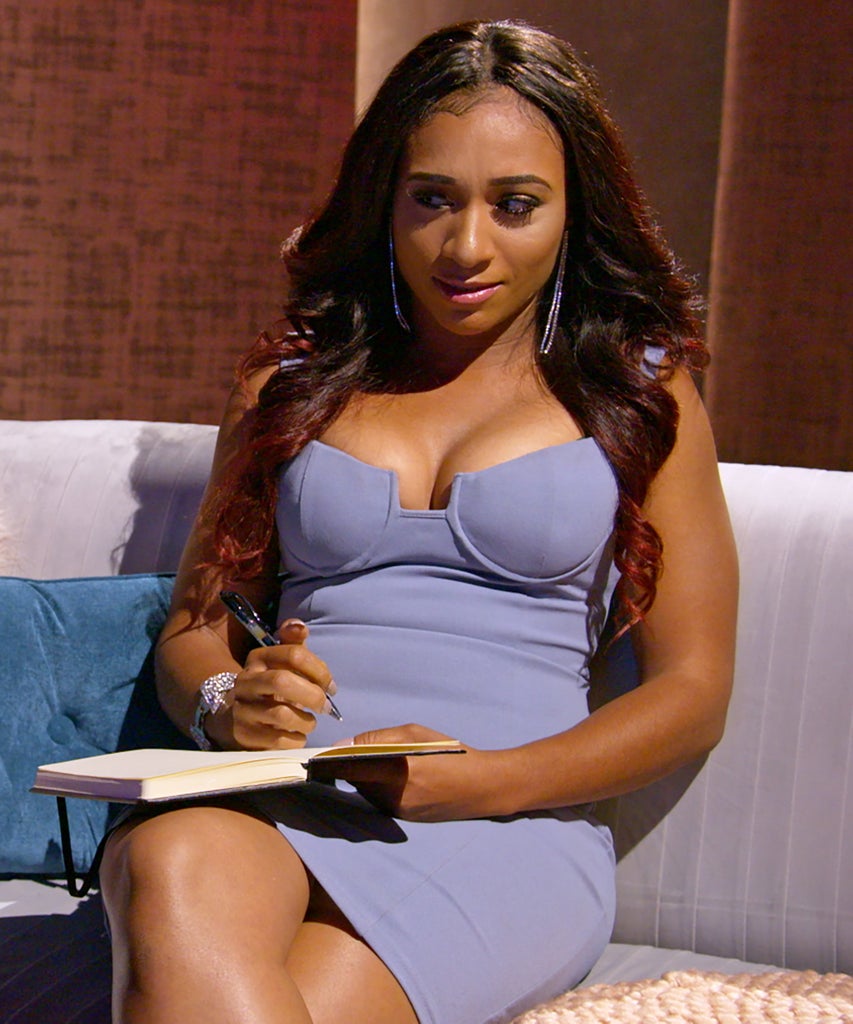 Finding love is probably the hardest that it's ever been thanks to the pandemic — just ask Love Is Blind alum Diamond Jack. In new dating series Faraway Bae, Jack will go on a journey to find the one (or even just a quaran-ting to keep her company while she's in lockdown), and she's tapped a fellow Netflix star for some help along the way.
Hosted on a new interactive social media app called TVCO, Faraway Bae will see Jack meeting a number of eligible bachelors for socially distanced dates over the course of one week. The six men will woo our leading lady as best as they can virtually, but they'll also have to impress the live audience; TVCO will allow viewers to ask questions live and even vote on their favorite contestant. It's like Tinder — but on Zoom, and the whole world is watching and giving their opinions!
Faraway Bae is Jack's second foray into the world of reality dating shows. We first encountered her as one-half of a pairing with Love Is Blind villain Carlton Morton, but that matchup ended before it could really get started. Love may not be blind for Jack after all, but it might be easier with a little bit of distance and some help from a friend.
Jack will be joined on the new series fellow Netflix star Joey Sasso. Sasso, who made a splash on The Circle, will serve as Jack's sounding board and dating guide. If there's anyone who can give the virtual bachelorette advice on getting to know people without seeing them in person, it's Sasso. How else do you think he took home that the $100,000 cash prize?
"As everyone knows, I'm all in favor of unconventional dating experiences and I have seen firsthand that they can work," said Jack in a statement. "I can't wait for Joey and the live audience to help me find my soulmate!"
Now that we're approaching month six of quarantine with no end in sight, this might actually be the perfect time to start seeking out something more permanent.
Like what you see? How about some more R29 goodness, right here?
Carlton "Proposed" At The Love Is Blind Reunion
Diamond & Carlton Are Friends Again
Wondering Who Wins The Circle? Here's The Answer