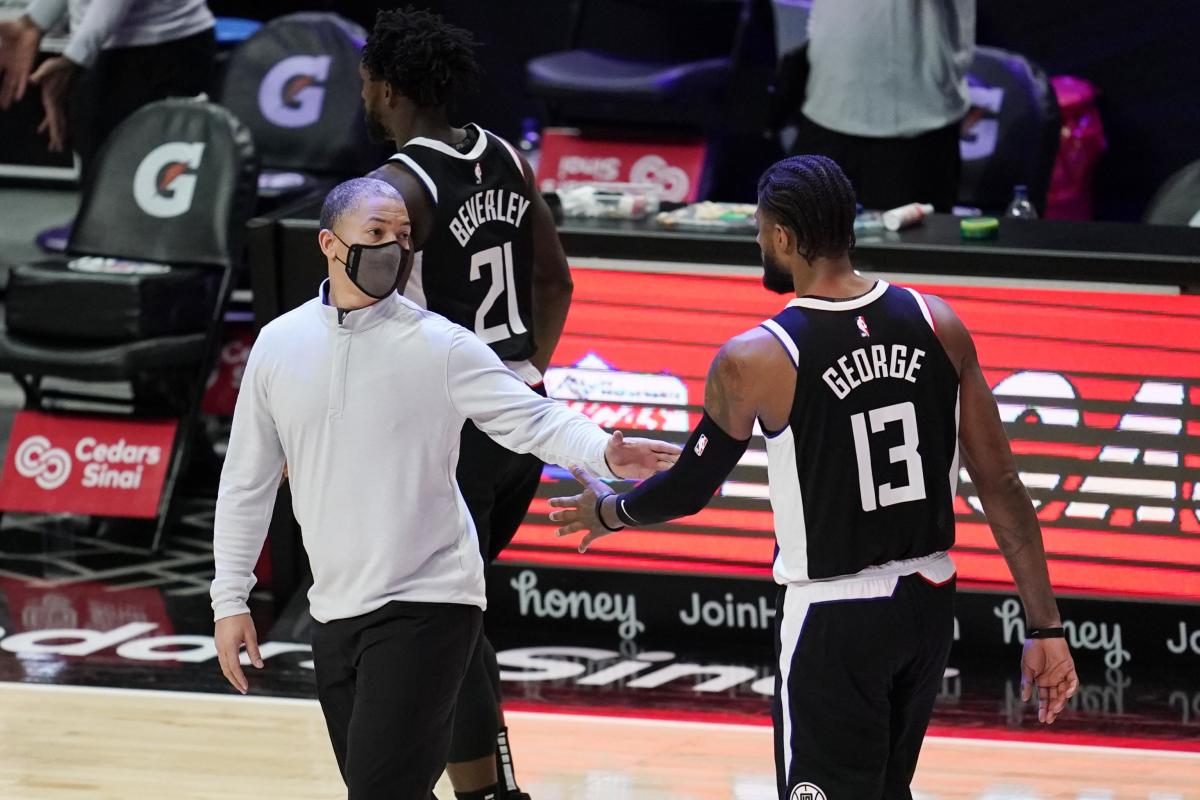 Tyronn Lue came in Paul George's defense after the swingman missed two clutch free throws, leaving the door open for the Phoenix Suns to win Game 2 of the Western Conference Finals. 
PG13 admitted it was just a bad moment at the free-throw line. It came at the worst possible moment, but there's nothing to worry about for the Clippers. George has all the support from his organization, including the head coach. 
Following the game, Lue talked about PG's struggles. But, instead of throwing him under the bus, the 2016 NBA champion coach reminded people that if it wasn't for the veteran swingman, the Clips wouldn't have stood a chance against the Suns. 
"It's not his fault. Without him, we wouldn't even be in the game anyways."
Now it's time to focus on Game 3, trying to win the first match of the series and ruin the Suns' winning streak. 
"Now we got to go home and take care of business. ... Our guys fought and competed and they made a big play at the end," Lue added. 
The Clips are ready to return from a 0-2 deficit for the third consecutive series. They don't have Kawhi Leonard now, but Paul George is ready for the challenge. Hopefully, he won't struggle at the line this time.