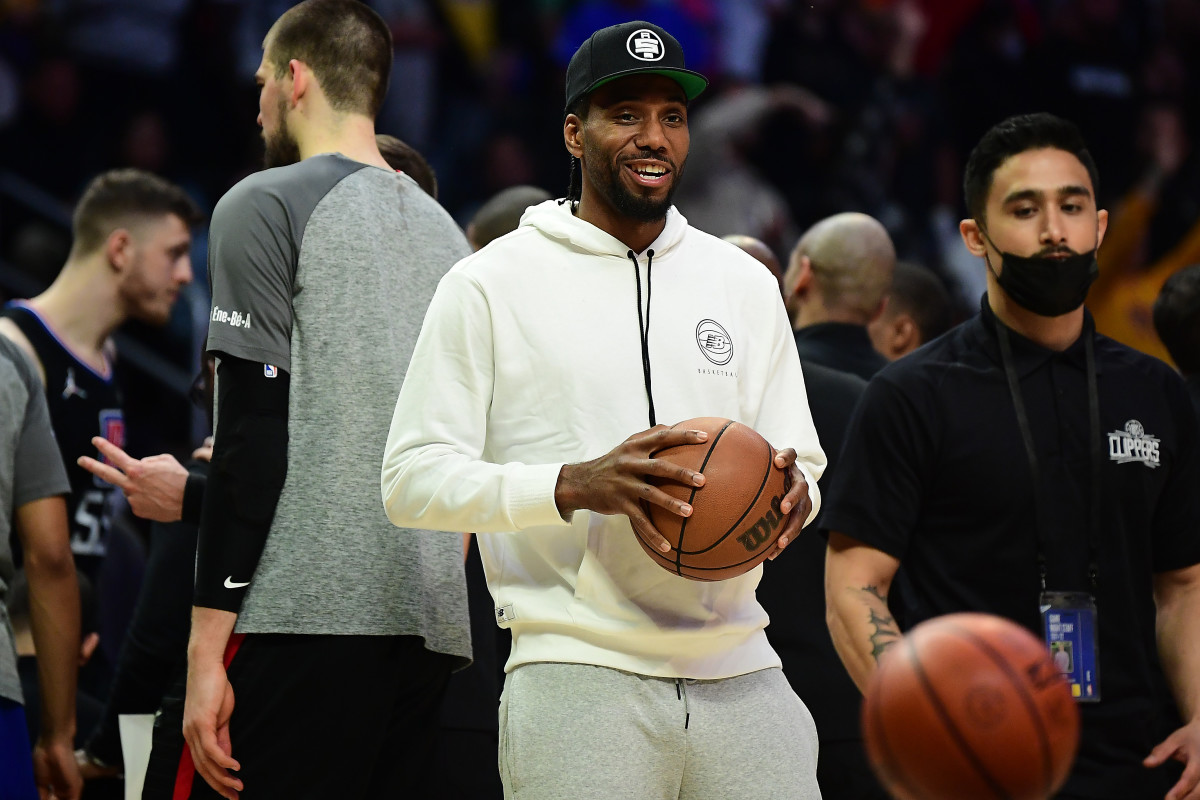 Credit: Gary A. Vasquez-USA TODAY Sports
When healthy, the Los Angeles Clippers are one of the best squads in the NBA. There's no doubt that they have an elite star duo in Kawhi Leonard and Paul George, as well as some good role players like Reggie Jackson and Luke Kennard. They clearly have one of the most well-balanced squads in the league.
At full strength, the Los Angeles Clippers definitely have enough talent to win an NBA championship. That won't be happening this year, however, as they ended up missing the playoffs entirely. Paul George was unavailable for their crucial play-in tournament game against the New Orleans Pelicans, and Kawhi Leonard did not end up making a return.
Recently, star Kawhi Leonard was asked for his prediction on who would win the NBA title this season. Kawhi Leonard responded, "Clippers", and it's clear from the video that he was joking:
Due to the fact that Kawhi Leonard has not played at all this season, it feels as though a lot of people underestimate how good a Los Angeles Clippers team could be next year. Kawhi Leonard is a proven winner that won the 2019 championship with the Toronto Raptors as the No. 1 offensive option, and he has shown himself to be a player that delivers on the biggest stage by hitting clutch shots. 
While a Clippers championship won't become a reality this season, it is quite possible that next year will be their year to win it all. Kawhi Leonard is a top-5 player in the NBA when he's at full strength, and hopefully, we get to see him play the majority of next season. The Clippers will be a force in the Western Conference in 2022-23, and perhaps we'll see them get to the Finals for the first time in Kawhi Leonard's tenure with the team.