Nintendo Switch is arguably one of the best-selling consoles, the handheld console has amassed numerous fans for its portability and large game catalog. After all, it is a great console for people of all ages and a great gifting option. With the yearly Black Friday sales commencing, the offers on Nintendo Switch and its accessories have started popping up. Hence, we compiled some of our favorite Black Friday deals on the Nintendo Switch, along with its accessories and games.
Best Black Friday Nintendo Switch Console Deals
If you are planning on gifting a Nintendo Switch to your loved one or buying the OLED model for yourself, now might be the right time. We will first start with the console deals, and there is one bundle that caught our eye. We expect more deals to come through when we reach the actual sale days, so bookmark this page for updated deal prices. For now, here are some early deals:
1. Nintendo Switch Mario Kart 8 Deluxe Bundle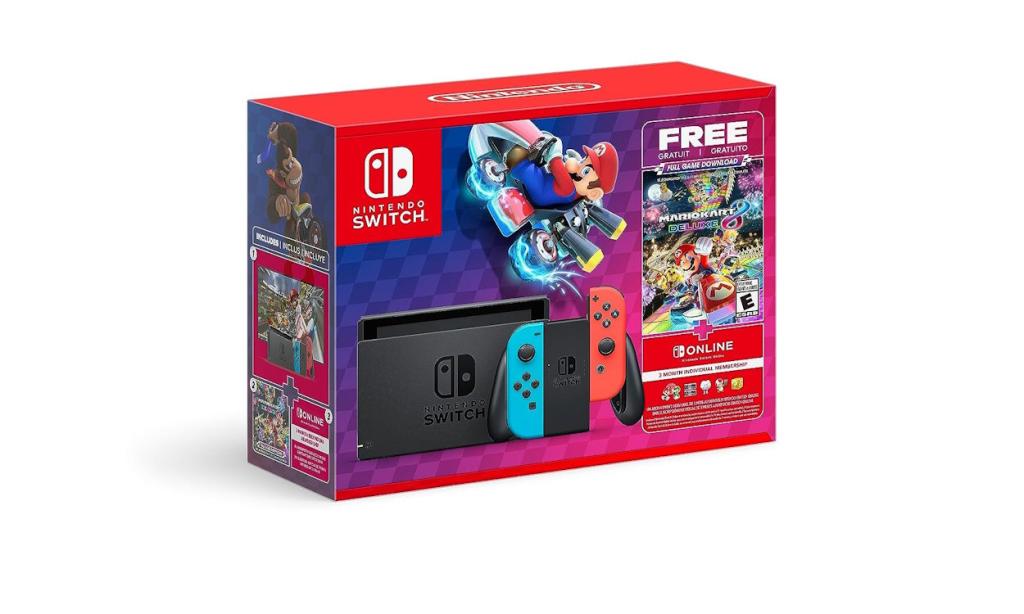 One of the first mid-gen refreshes, the Nintendo Switch, packed the popular console with a better battery life. The first console is known for having a poor battery life. This refresh has a better battery life, giving you more hours of gaming on the go. Furthermore, this bundle comes with a Mario Kart 8 Deluxe digital copy and a three-month subscription to Nintendo Switch Online, making it worth the price. I mean, you are getting freebies worth around $70 for the price of the console itself.
Buy on Amazon ($299.99)
Buy on Best Buy ($299.99)
2. Nintendo Switch OLED Splatoon 3 Special Edition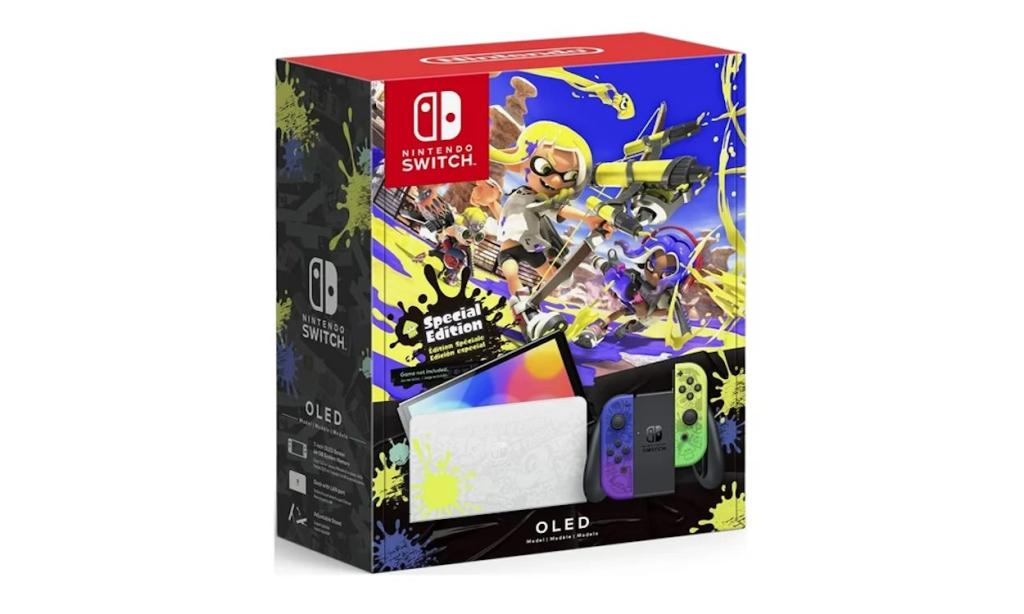 One of the latest refreshes, the Nintendo Switch OLED, adds a brand-new OLED screen that allows gamers to see the images with better clarity and vibrance. This is the perfect time to pick one up if you've never purchased a Nintendo Switch. This edition comes with a custom dock design and custom Joycon designs. It sports the Splatoon-inspired artwork on both the peripherals, making them look better than the standard edition. While you do not get Splatoon 3 free with it, this is a great buying choice if you want to add a Switch OLED to your collection.
Buy on Walmart ($359.00 $323.99, 10% discount)
3. Nintendo Switch Lite Grey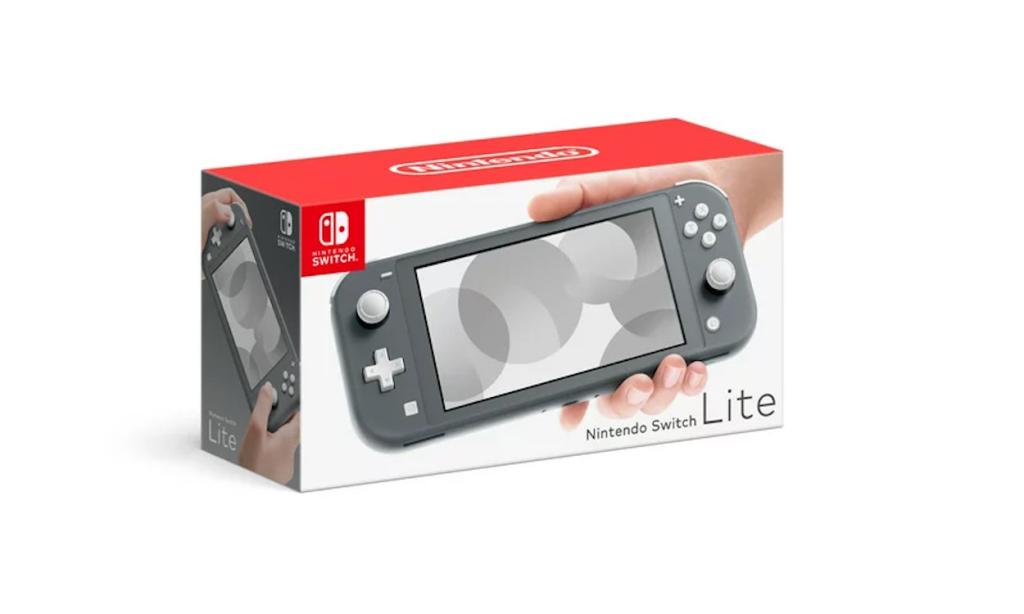 Nintendo Switch Lite is an alternative to the standard Switch, which strips off the docking capabilities of Switch and makes it a handheld-only console. It has a smaller screen and pretty much most of the features of the standard Switch.
While different colors are available, only the grey variant seems to have gotten a discount this Black Friday. If you want a portable option and don't mind the omission of the docking feature, then Switch Lite is the perfect choice.
Buy on Walmart ($199.00 $189.99, 5% Discount)
Best Black Friday Nintendo Switch Game Deals
While the consoles currently have no eye-popping deals, the games, on the other hand, are getting some lucrative discounts. We've noted some of the best Nintendo Switch game deals for Black Friday below.
1. Metal Gear Solid: Master Collection Vol.1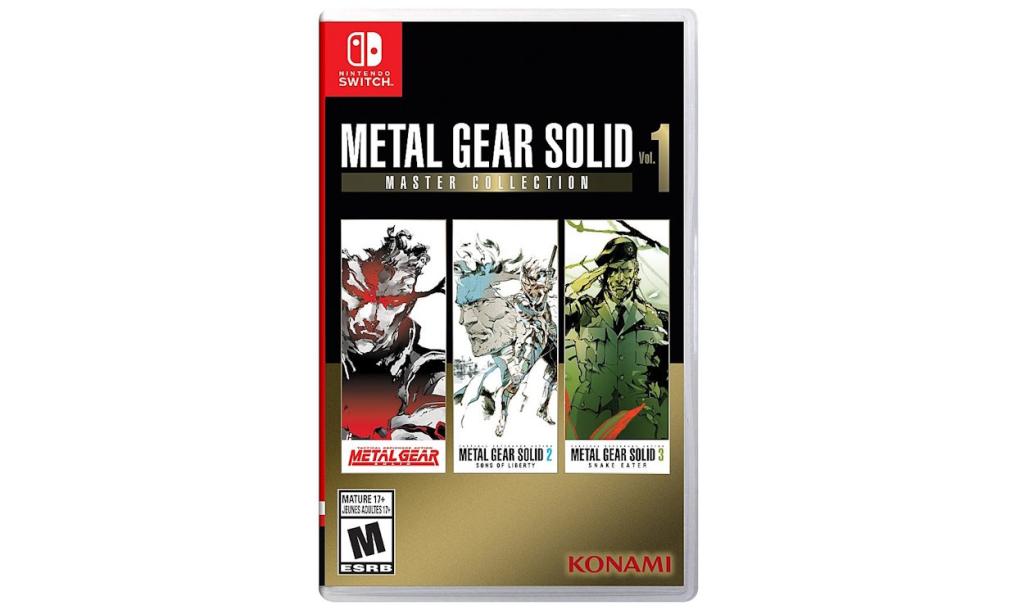 The quintessential package of the popular stealth action title Metal Gear Solid. The master collection bundles the PS1 classic Metal Gear Solid and PS2 classics Metal Gear Solid 2 and Metal Gear Solid 3. Furthermore, it also contains bonus items, such as art books, a history compendium, the old NES and MSX ports for Metal Gear 1 and 2, and soundtracks for each game in digital format in-game. If you have never tried out these games and own a Nintendo Switch, this is the best time to purchase and try it out.
Buy on Best Buy ($59.99 $39.99, 33% discount)
Buy on Amazon ($59.99 $39.99, 33% discount)
2. Luigi's Mansion 3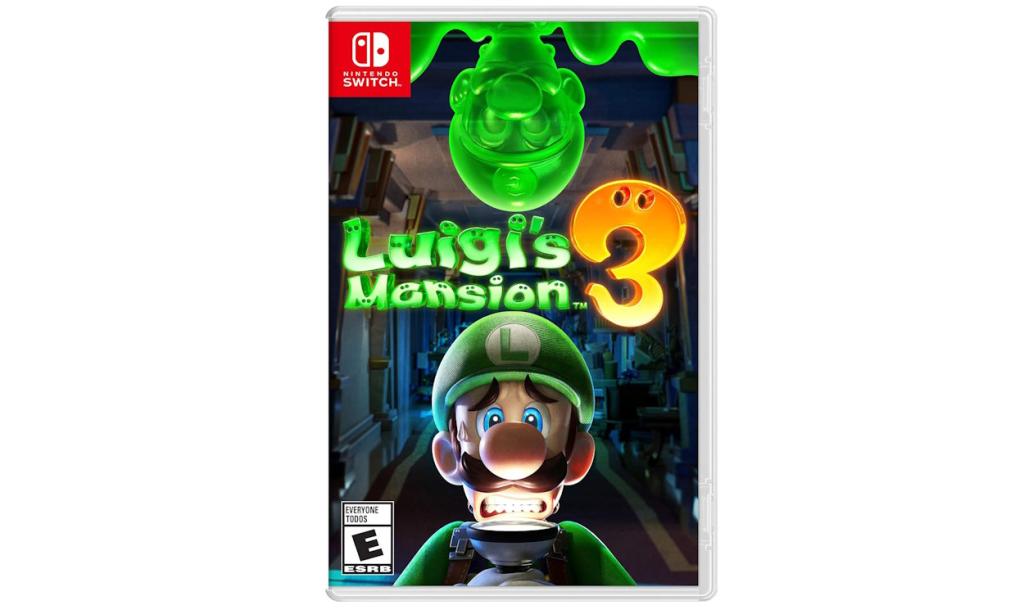 The third entry in the popular Luigi's Mansion title, Luigi's Mansion 3, sees one-half of the Super Mario Brother revisiting the haunted mansion. Players can enjoy this ghost-catching experience solo or with another friend in multiplayer co-op. If you enjoyed the first few Luigi games, this is a solid addition to your collection.
Buy on Walmart ($59.99 $52.15, 13% discount)
3. Super Mario 3D World+Bowser's Fury
An enhanced port of the WiiU 3D platformer, Super Mario 3D World + Bowser's Fury puts players in the shoes of the iconic plumber Mario as they explore and reach the finish line by any means possible. While it's presented in a 3D format, it includes the classic platformer gameplay the series is well-known for.
This version also comes with a brand-new set of missions called Bowser's Fury. It is a must-play title for people who enjoy the adventures of Mario or want a relaxing experience for all ages.
Buy on Walmart ($59.99 $47.90, 20% discount)
Buy on Amazon ($59.99 $49.80, 17% discount)
4. Legend Of Zelda: Breath Of The Wild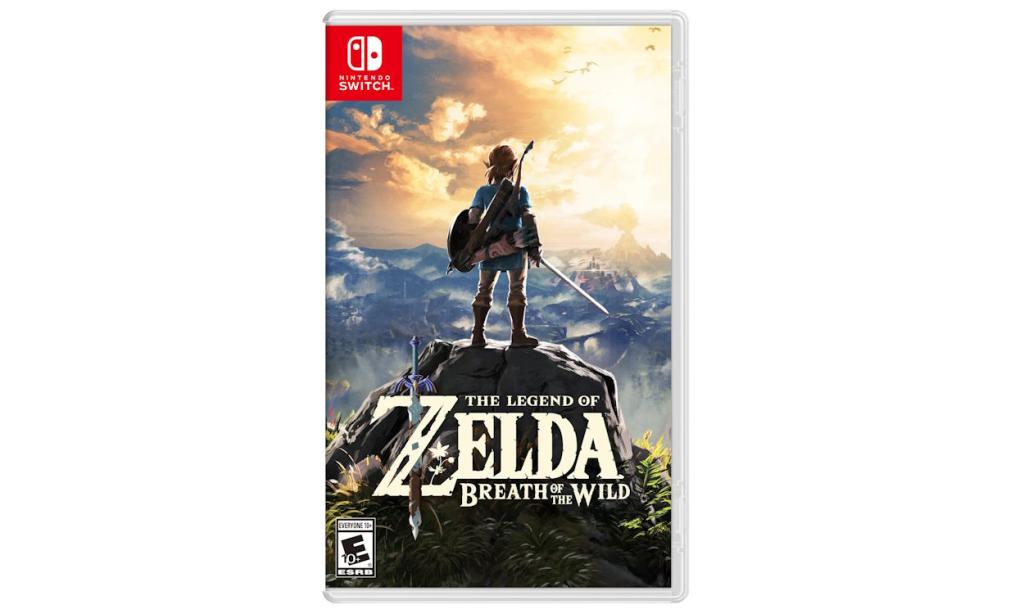 A launch title for Nintendo Switch, The Legend of Zelda: Breath of the Wild, sees you control Link as you explore the open world of Hyrule to find answers to what happened in the world. The game is well-known for its sandbox nature, where you approach any challenge by any method.
While Tears to The Kingdom, its sequel, hasn't received a discount, Breath of the Wild has got an impressive price cut. A must-pick if you own a Nintendo Switch console.
Buy on Walmart ($59.99 $45.25, 24% discount)
5. Other Great Nintendo Game Deals
Best Black Friday Deals on Switch Accessories
Similarly, the accessories for Nintendo Switch have received some impressive deals. So, if you plan on adding something additional to your collection, here are a few of the best deals.
1. PDP Rematch Enhanced Wireless Controller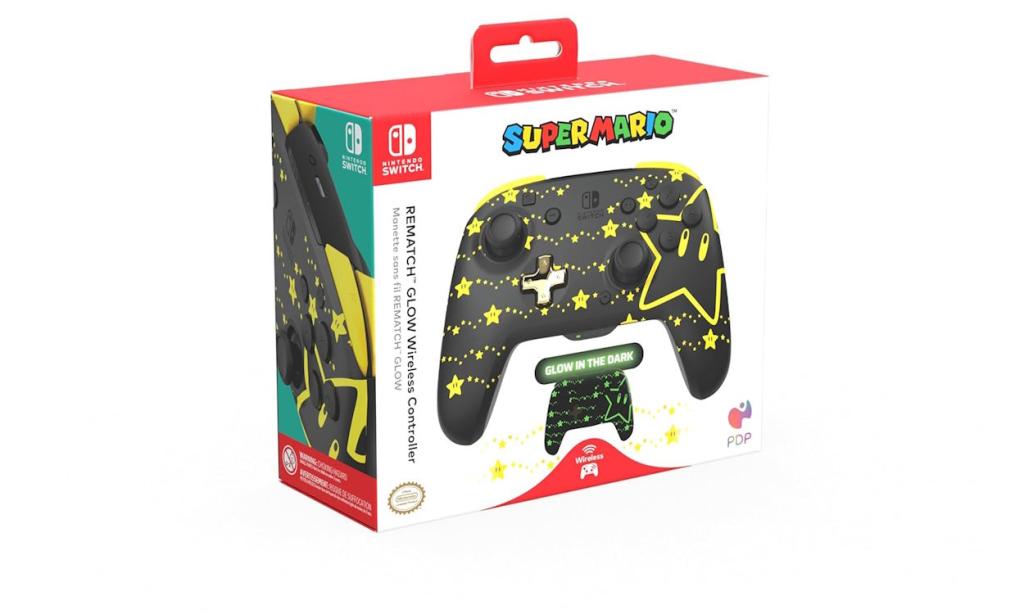 Do you need an additional controller for the couch gaming sessions? Are you looking for a controller that releases you from the shackles of the wires? Then, PDP Rematch is the perfect controller at this price point.
It is a wireless controller that connects to your Nintendo Switch without wires for up to 30-foot distance. It has two programmable back buttons near the grips and a 40-hour battery life, ensuring the best gaming experience. Additionally, the design glows in the dark, making this a perfect controller to flaunt around your friends.
Buy on Amazon ($49.99 $44.74, 10% discount)
2. Hori Nintendo Switch Split Pad Pro
Nintendo's Joycons is a good controller, but its QA is finicky. Since day one, multiple users have complained of their Joycons drifting mere months after opening it up. This problem still exists to this date. To ensure gamers are not annoyed, multiple third-party brands launched Joycon replacements with better control sticks.
In comes the Hori Switch Split Pad Pro, a controller that looks and feels like a standard PlayStation or Xbox controller. It has a standard controller design, replacing the round D-Pad of Joycons with a traditional D-Pad. Furthermore, it provides a controller-like grip. This is a perfect replacement for Joycons for users who want a durable replacement.
Buy on Best Buy ($49.99 $36.75, 26% discount)
3. SanDisk 512GB Ultra MicroSDXC Card
Of course, we had to throw in a deal for microSD cards. After all, the Nintendo Switch barely has any internal space, with 64GB being the maximum space you will get out of it if you buy an OLED model. As such, you will require a microSD for that additional storage, and what better than to suggest the SanDisk Ultra microSDXC? We've suggested this in our Steam Deck SD card suggestions, and the same goes for this. The 512GB variant is currently priced well, so grab it until the offer stays.
Buy on Amazon ($39.99 $36.99, 7% discount)
4. PowerA Protection Case For Nintendo Switch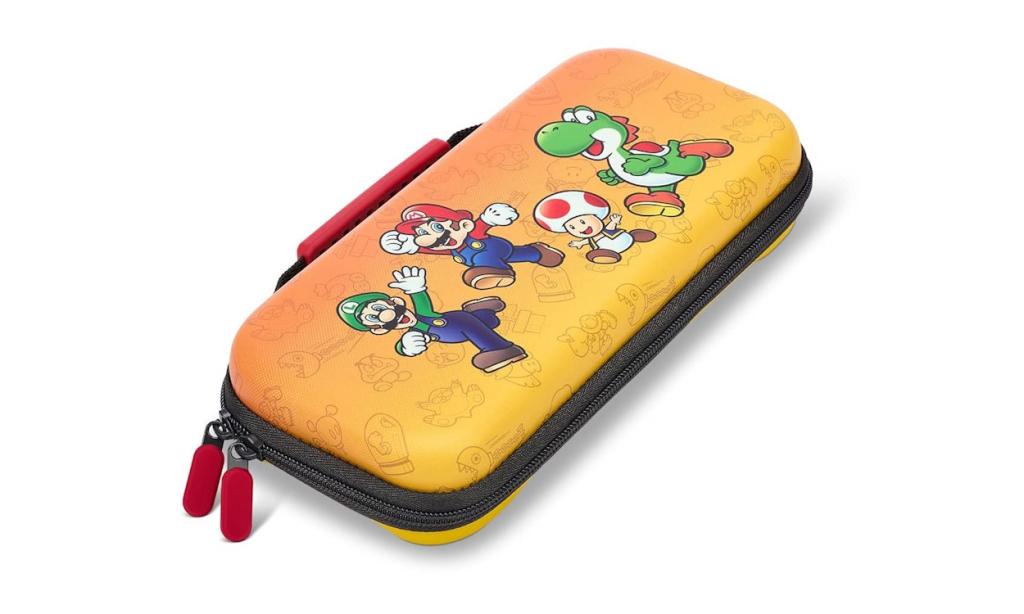 Protection of your console is important, especially if it is a Nintendo Switch. And we had to pick PowerA's protection case. This is a multi-purpose carrying case for Nintendo Switch, the OLED variant, and the Switch Lite.
Unlike other cases where you have a separate compartment to carry your dock inside the case, this doesn't have that option. However, if you want a compact carrying case that can store your game cartridges and the Nintendo Switch in handheld mode, it is the perfect choice.
Buy on Amazon ($19.99 $13.99, 30% discount)
And these are our picks for some of the best deals on Nintendo Switch. The deals will indeed keep getting updated every single day, and better offers might creep in. Hence, we'll keep updating this article to include as many great Switch deals as possible. Did any particular deal catch your eye that others should know? Let us know in the comments below.
Leave a comment
Thirteen years ago, detective thriller writer Alan Wake went missing at Bright Springs, a quaint town in Washington DC. And with it, a possible sequel to his novel Departure. Thirteen years later, his sequel to Departure finally launched in the […]
With the tablet market reaching saturation, there are not exactly a whole lot of reliable options to go for in the budget category. More so, if you are looking for a tablet that can provide a good multimedia experience, can […]
Intel has launched the 14th Gen Core i9-14900K, aimed to be one of the fastest processors available for desktop platforms. This brand new i9-14900K is the best processor Intel offers in its new lineup, and we took an exciting ride […]