As someone who works in one of the many industries that AI looks set to decimate, it's probably no surprise that I find myself constantly swinging back and forth between the two extremes in the debate over AI and its potential impact on humanity. It's the so-called doomer vs. accelerationist divide, wherein the former is convinced that not only will AI throw huge masses of people out of work -- but it might also herald a bleak, dystopian future that hastens the end of humanity. And then there are the accelerationists, the AI bulls who have dollar signs in their eyes and think worriers like me are being overly dramatic.
This culture clash is at the heart of the drama roiling Silicon Valley darling OpenAI, the employees of which are up in arms over the board's abrupt dismissal Friday of CEO Sam Altman. OpenAI CTO Mira Murati was tapped as an interim replacement, a position she lasted in for exactly two days until ex-Twitch CEO Emmett Shear was named as the new interim CEO.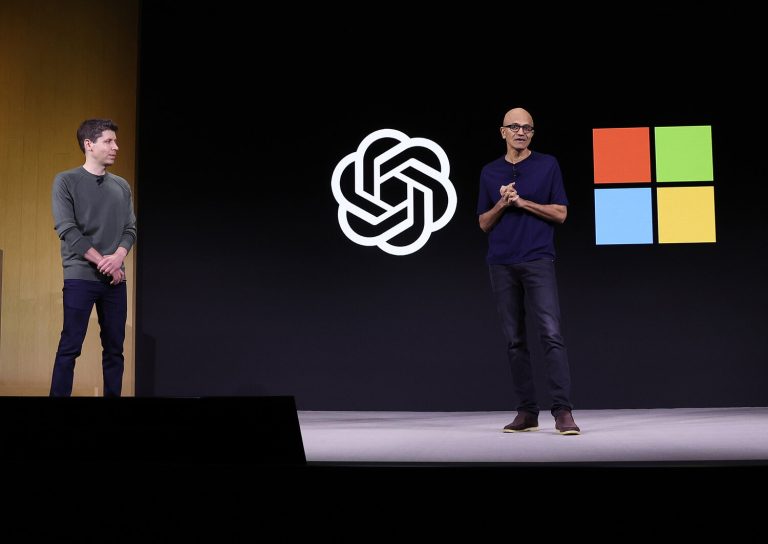 Meanwhile, the board's ham-fisted actions sent Altman and OpenAI co-founder Greg Brockman in search of their next act at Microsoft, OpenAI's biggest investor, where the two will lead an advanced AI research lab.
A succession drama worthy of Game of Thrones
As far as what the future holds for OpenAI -- it's gone from the creator of a chatbot that kicked off an intense AI arms race and turned OpenAI into an $80 billion company to, well, I guess whatever the company will be now that an AI doomer has taken the reins.
During a June interview on the Logan Bartlett podcast, Shear acknowledged his fear that AI could evolve to the point that it's one day able to design a machine-created AI -- self-improving to the point that humanity would have no hope of reining it in. "That kind of intelligence is just an intrinsically very dangerous thing," Shear said during the show.
"Because intelligence is power. Human beings are the dominant form of life on this planet, pretty much entirely because we're smarter than the other creatures now."
At one point during the interview, which you can listen to at the link below, Bartlett notes that OpenAI researcher Paul Christiano has posited some alarming probabilities about AI's impact on humanity. In a Medium post, Christiano suggests that there's a 22% probability of an AI takeover in the future -- which, on a purely numbers basis, might sound low, but ask yourself how you'd feel if you knew you had a 22% chance of dying today.
"That should cause you to s--t your pants," Shear said during the podcast in response to Christiano's points.
Lest anyone was still confused, Shear followed up by sharing part of the interview on X, formerly Twitter, and wrote that the conversation "more or less captures my high level beliefs around AI and how dangerous it is."
What will happen next at OpenAI?
In terms of what it means for OpenAI to now have a leader like this in charge -- well, your guess is as good as mine. With Altman in charge, up until his last day, OpenAI was racing toward the future with the accelerator firmly pressed down to the floor. Altman and Jony Ive of Apple fame had started talking about a secret hardware project. Altman was also looking for investors to fund the creation of AI chips.
And the inaugural OpenAI developer conference Altman keynoted earlier this month heralded, among other things, that ChatGPT will let you build your own custom GPT versions.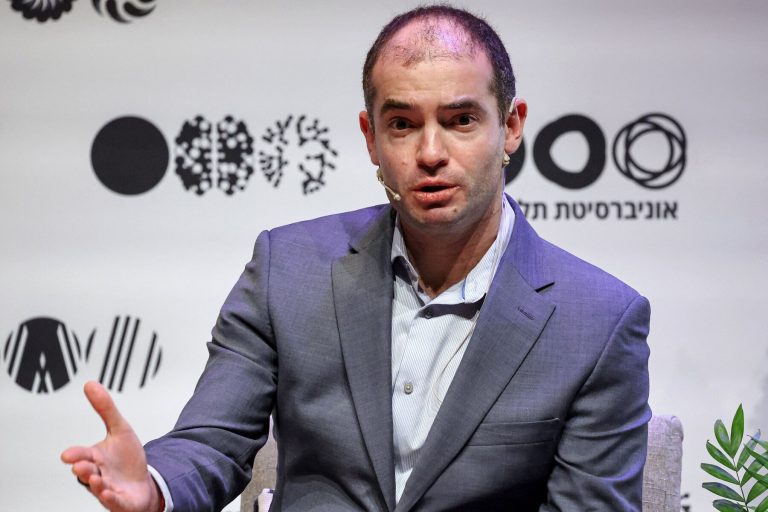 OpenAI chief scientist Ilya Sutskever, who seems to have driven the coup that ousted Altman, tweeted on Monday: "I deeply regret my participation in the board's actions. I never intended to harm OpenAI. I love everything we've built together and I will do everything I can to reunite the company." The vast majority of OpenAI's employees have also signed a letter threatening to resign over the board's actions.
For now, though, one outcome of all this is that Google may end up being kept in check. Microsoft remains OpenAI's biggest investor, and the two companies' relationship seems to remain intact. Altman is still in the fold, with Microsoft's billions on his side. Google, meanwhile, has launched a code-red, AI-centric revamp of the company and its key products that feels a little reminiscent of its ultimately failed effort to bake social into everything it does in an attempt to catch Facebook.
The same day Altman's firing shocked the tech world, we also learned that Google is delaying the launch of its ChatGPT rival Gemini to sometime next year. Turns out, what Altman led at OpenAI is not so easy, even with Google's war chest of capital and resources.
The post OpenAI's new CEO Emmett Shear: AI is so dangerous, 'it should cause you to s–t your pants' appeared first on BGR.
Today's Top Deals



Trending Right Now: