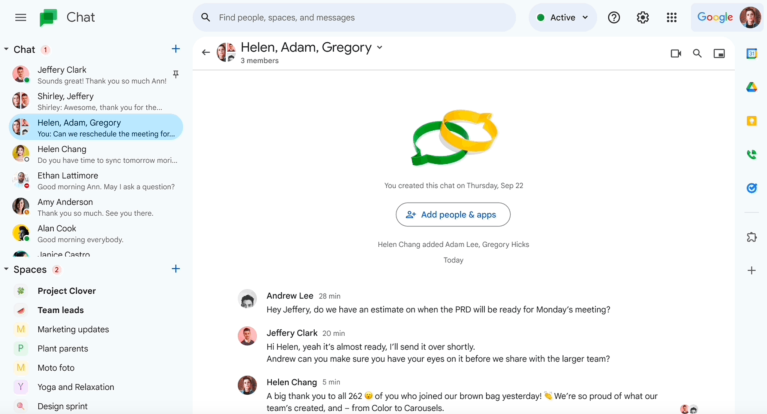 Google keeps rolling out generative AI features, and I can't help but wonder where the heck Apple is in all this, especially after seeing almost nothing about AI at the WWDC keynote.
In a blog post, Google announced that it is starting to roll out Smart Compose to Google Chat. You've likely come across the feature already — it helps users in Gmail and Google Docs by suggesting what it thinks you'll want to write. For example, if you start writing "Please let me know," it may suggest "what times work for you" if it understands you are trying to schedule a time to meet with someone.
The post Smart Compose rolling out for Google Chat makes me wonder where Apple is with AI appeared first on BGR.
Today's Top Deals



Trending Right Now: