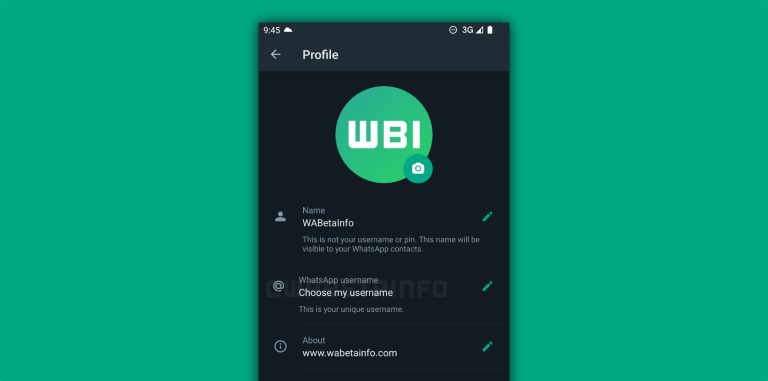 WhatsApp is working on a long-awaited feature. According to WABetaInfo, the messenger app will soon set the ability to add a username. With that in mind, people will no longer need to share their phone numbers, as a username will be enough to find someone on the platform.
This feature was found in the Android beta version 2.23.11.15 of WhatsApp. Although it's still in development, WABetaInfo was able to get a first-look at this feature. According to the publication, WhatsApp will add a "WhatsApp username" section under the Profile tab. There, you can select a unique username so people can find you.
It's important to note that there are no references to this feature on the iOS beta version of the app, although it's likely that it could launch for both platforms in the future.
While this will add another layer of protection, as people won't need to share their phone numbers anymore, it's still unclear if users can decide whether they want to be discoverable by anyone or not.
WABetaInfo says that WhatsApp "may allow users to communicate with businesses privately, thus safeguarding their phone numbers, or perhaps their usage will be even more extensive, allowing private communication with any user."
In addition, the app is working on improving the messenger interface on Android. WABetaInfo discovered that the settings page will be revamped alongside a new shortcut, planned to be released in a future app update.
Lastly, the company has recently released multi-device support 2.0. With that, you can connect more devices with the same WhatsApp number, including other smartphones. Although this feature has been out for a few weeks now, it's still rolling out to all users.
That said, WhatsApp keeps working on features that improve users' lives while promising end-to-end encryption in every part of the app. BGR will let you know once we learn more about the announcement of these upcoming features.
The post WhatsApp is finally adding username support so you can chat without sharing your number appeared first on BGR.
Today's Top Deals