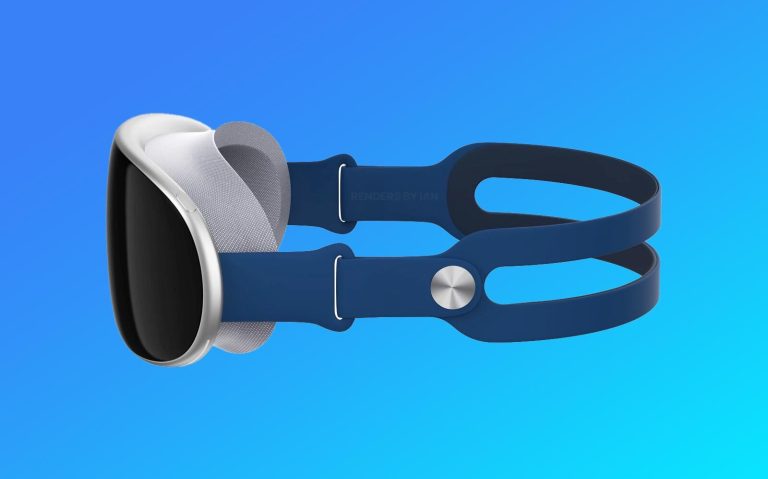 In 2023, Apple is set to enter a new market with a mixed-reality headset. When this product is finally unveiled, it's expected to feature xrOS. Since tvOS and the HomePod operating system were the last operating systems announced by Apple, here's what we know about the company's plan regarding its new OS for the Reality Pro headset.
What is Apple going to call its AR headset operating system?
The first generation of Apple's mixed reality headset will likely be called xrOS. This information comes from Bloomberg's Mark Gurman. He says this is the name used internally by Apple, and it would mean something like an "extended reality" operating system.
That said, Apple also filed a trademark for realityOS via one of its shell companies at the beginning of the year. With that in mind, 9to5Mac's Filipe Espósito claims that, at the moment, there isn't a correct answer as Apple could be readying both xrOS and realityOS for its future Mixed Reality and Augmented Reality ambitions. Here's why:
Espósito points out that Apple has registered several trademarks using the "Reality" brand, such as Reality One, Reality Pro, and Reality Processor. That said, it doesn't mean xrOS, as reported by Gurman, is wrong.



According to 9to5Mac sources, Apple has indeed been using the name 'xrOS' internally for something realted to its new mixed reality products.




However, it seems that the company has two different AR/VR platforms, one based on iOS, and the other based on macOS. It's unclear at this point whether the platforms have different purposes, or whether Apple has been experimenting with both. but what we've heard is that 'realityOS' is what the company's engineers have been calling the iOS-based platform, and 'xrOS' would be the macOS-based platform.



xrOS features
Since this will be the first generation of the xrOS, it will need to build the foundation of this operating system. That said, Bloomberg's Mark Gurman recently reported how the Reality Pro headset would work and bring some of the functions we'll see regarding xrOS.
VR FaceTime Experience: Apple will offer a VR-like FaceTime experience. The one-on-one call will "realistically render a user's face and full body in virtual reality." It will make two people communicate and feel like they're in the same room. Additional users will be displayed as an icon or Memoji.
In-air typing: Apple will offer innovative in-air typing since the Reality Pro won't have a remote control. Although the first experience won't be as good as the Cupertino firm wants, users can also use their iPhones to type.
Immersive video watching: A main core of Apple's upcoming mixed-reality headset will be immersive video watching. Apple is said to be working with Disney, Dolby and bringing its own Apple TV Plus material. According to Gurman, "Apple is planning for the headset to have a dedicated video-watching feature that can make viewers feel like they're seeing a movie on a giant screen in another environment, such as a desert or outer space."
Mac Integration: xrOS will integrate with macOS as the Reality Pro headset could work as a Mac display in virtual reality."
iPhone-like environment: xrOS will rely on many applications iPhone users are familiar with. Gurman says xrOS' "main interface will be nearly identical to that of the iPhone and iPad," with a home screen with a grid of icons that can be organized. Users will be able to pin widgets.
Some of the apps included are Safari, Photos, Mail, Messages, Calendar, and Apple services.
xrOS release date
xrOS release date will depend on when Apple plans to announce the mixed-reality headset. Currently, rumors say the Cupertino firm could announce the headset by WWDC 2023 and release it alongside the iPhone 15 in September – or even at a later date.
If the company unveils the headset in June, at least we'll know some of the xrOS features and its proper name. WWDC 2023 will take place on June 5.
Although Apple analyst Ming-Chi Kuo says the company could delay the announcement of the headset during WWDC because it will take a bit more to mass produce the Reality Pro headset, there's still a chance that we see a preview of this software in June as Apple has already previewed a product and then took a few more months to release it.
xrOS device compatibility
This operating system will be compatible with Apple's unannounced mixed-reality headset.
The post xrOS: Release date, features, Apple headset compatibility, more appeared first on BGR.
Today's Top Deals